I2C_LCD_8574_BXLIB Library
MikroPascal PRO for PIC library for communication with LCDs (with HD44780 compliant controllers) through PCF8574 I2C-LCD interface in 4-bit mode. This product is widelly available on Aliexpress or E-bay. Library works with I2C1 module. LCD Busy flag check mechanism is not implemented. You can not use this library at the same time with standard LCD library as some of their functions have
the same names. Package contains library itself, help file and demo application. No source available at the moment as I lost them during help file preparation. What a bad luck! I have just overwite it with my help file. Sometime later maybe I will try to reanimate it. But fortunatelly, library itself survived. So enjoy using it. All comments are welcome!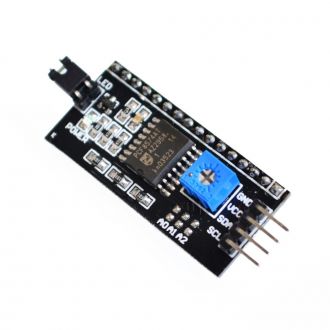 PCF8574 I2C-LCD convertor
This is how it looks like! :)
View full image