Library Blog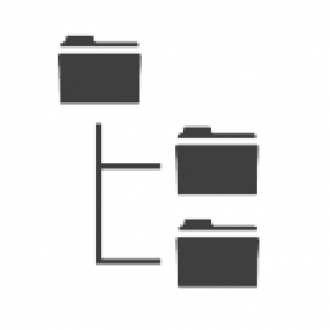 FAT32 Library

File features:
- open, read, write, rename, delete, existence check, multiple file operation
- file cursor manipulation
- swap file creation, sector-level and file-level access

Directory features:
- create, rename, delete (with contents), change current directory
- folder content listing
- card format (MMC/SD only)

New version v2.0.0.0

- Rapid improvement in speed and code size.
- Numerous bug fixes.
- Time/Date handling improved.
Routines FAT32_SetCTime, FAT32_SetMTime, FAT32_IncCTime, FAT32_IncMTime removed
and replaced with FAT32_SetTime, FAT32_IncTime.
- Directory browsing feature added.
Added routine FAT32_ReadDir.
- Help file revised and improved.

Pascal and Basic will follow.
New version v2.1.0.0

Improved:
- Speed (using FSI info for free cluster prediction).
- Directory browsing.
Routines FAT32_ReadDir removed
and replaced with FAT32_FindFirst, FAT32_FindNext.
- Make swap file routine changed.
Exits with error if file with specified name already exists.
- Format routine made hw independent.
This now makes whole library hw independent as well.
- Help file revised and improved.

New:
- Attribute handling: FAT32_GetAttr, FAT32_SetAttr.
Free space handling: FAT32_ScanDisk, FAT32_GetFreeSpace.
File handling: FAT32_GetFileHandle.
- Pascal and Basic packages.

Fixed:
- File read/write errors when cluster end is reached (now always present).


New version v2.5.0.0

New:
- STM32 devices support.
- Swap file handling: FAT32_ReadSwap, FAT32_WriteSwap, FAT32_SeekSwap.

Fixed:
- Help file issues (2013-04-25)
For those that need only help file update check this post for more instructions FAT32_Library_Help_Update
New version v3.0.0.0
New:
- Long file name supported
- Added current path

New version v3.0.1.0
Fixed:
- File size error
- FAT32_Write error
New version v3.1.0.0
- Added support for NXP Freescale (ARM)
New version v3.1.0.1
- Minor bugs fixes
- Minor changes in examples
New version v3.2.0.0
- Added support for CEC Microchip (ARM)
- Added support for MSP Tiva (ARM)
New version v3.2.1.0
- Case sensitivity changes, needed for usage in RTOS
- Bug with label name now fixed in FAT32_Format function
- Root folder is now named with partition label name (if set) instead of "C:\"
- Added FAT32_getVersion function
New version v3.2.2.0
- Fixed bug for calling ChangeDir("..") in root directory
- Added FAT32_getCurrentPath function