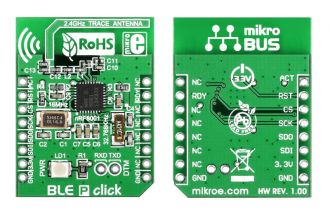 BLE P Click - Example
Front and back side appearance of the BLE P click Board.
View full image
Explore the possibilities of BLE P click, the click board for adding a peripheral Bluetooth Low Energy device to your design. You can use this application as a starting point for developing your own apps with the provided source code. Or you can just pair it with an EasyMX PRO for STM32 and tinker with various PORTS and LEDs. Either way, it's full of possibilities. Android application is written in Android Studio.
Examples are written for :
- EasyMX Pro v7 for STM32 - STM32F107VC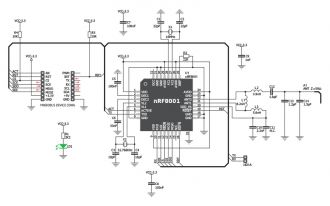 BLE P click Board schematic
The schematics of the BLE P click board.
View full image