Presenting Snowburst
Experience the game that is Snowburst!
Watch on YouTube
Tip: Melt the small snowflakes first because they fall the fastest.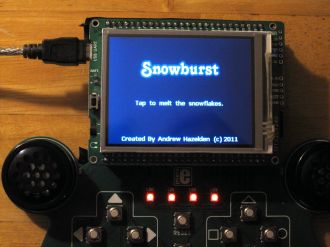 Loading Snowburst
Snowburst is a fast paced game that demands all of your reflexes to stay alive.
View full image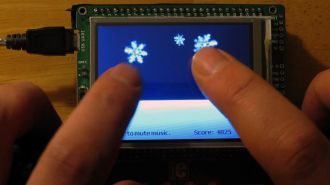 Playing a round of Snowburst
Can you melt all of the snowflakes before you are covered in snow?
View full image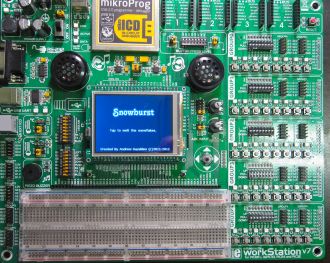 Snowburst Works with the new Mikromedia Workstation
You can now use Snowburst with PIC32 Microcontrollers and the Mikromedia Workstation V7 Development board.
View full image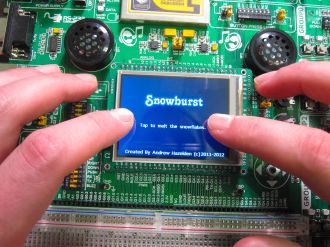 The Mikromedia Workstation makes it easy to flash and run Snowburst
With the Mikromedia Workstation v7 board + MMB PIC32 you can flash and run the Snowburst game in seconds.
View full image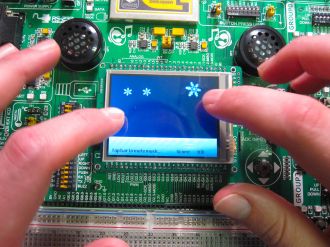 Don't let the snow pile up!
Make sure to melt the snowfall before it piles up to high!
View full image