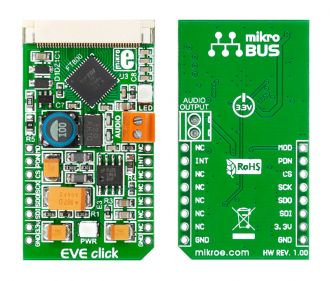 EVE click
Front and back side appearance of the EVE click Board.
View full image
EVE click is a compact and easy solution for adding graphics controller to your design. It features FT800Q graphics controller, flat cable connector, LM4864 audio amplifier, LED diode as well as screw terminals.
Examples are written for :
- EasyPIC Fusion v7 - PIC32MX795F512L
- EasyPIC Fusion v7 - dsPIC33EP512MU810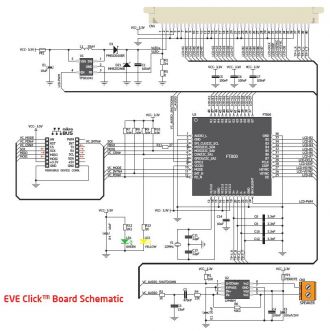 EVE click schematics
The schematics of the EVE click board.
View full image