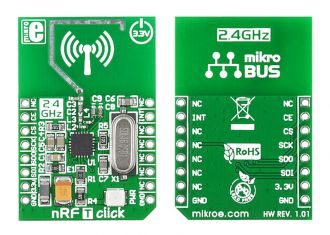 nRF T click
Front and back side appearance of the nRF T click Board.
View full image
nRF T click is a compact and easy solution for adding 2.4 GHz transceiver to your design. It features nRF24L01P 2.4 GHz transceiver module with an embedded baseband protocol engine as well as 2.4 GHz PCB trace antenna.
Examples are written for :
- EasyPIC7 - PIC18F45K22
- EasyPIC Fusion v7 - PIC24EP512GU810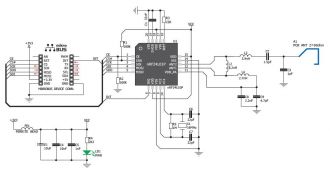 nRF T click schematics
The schematics of the nRF T click board.
View full image