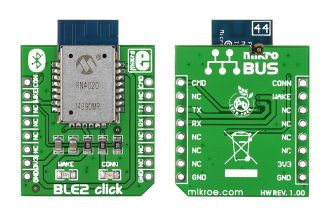 BLE2 Click - Example
Front and back side appearance of the BLE2 click Board.
View full image
Explore the possibilities of BLE2 click, the click board for adding a peripheral Bluetooth Low Energy device to your design. You can use this application as a starting point for developing your own apps with the provided source code. Examples are written for :
- EasyMX Pro v7 for STM32 - STM32F107VC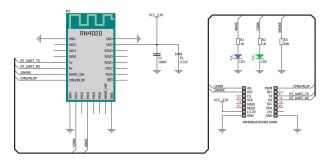 BLE2 click board schematic
The schematics of the BLE2 click board.
View full image